Kendrick Lamar's Political and Personal Twist in DAMN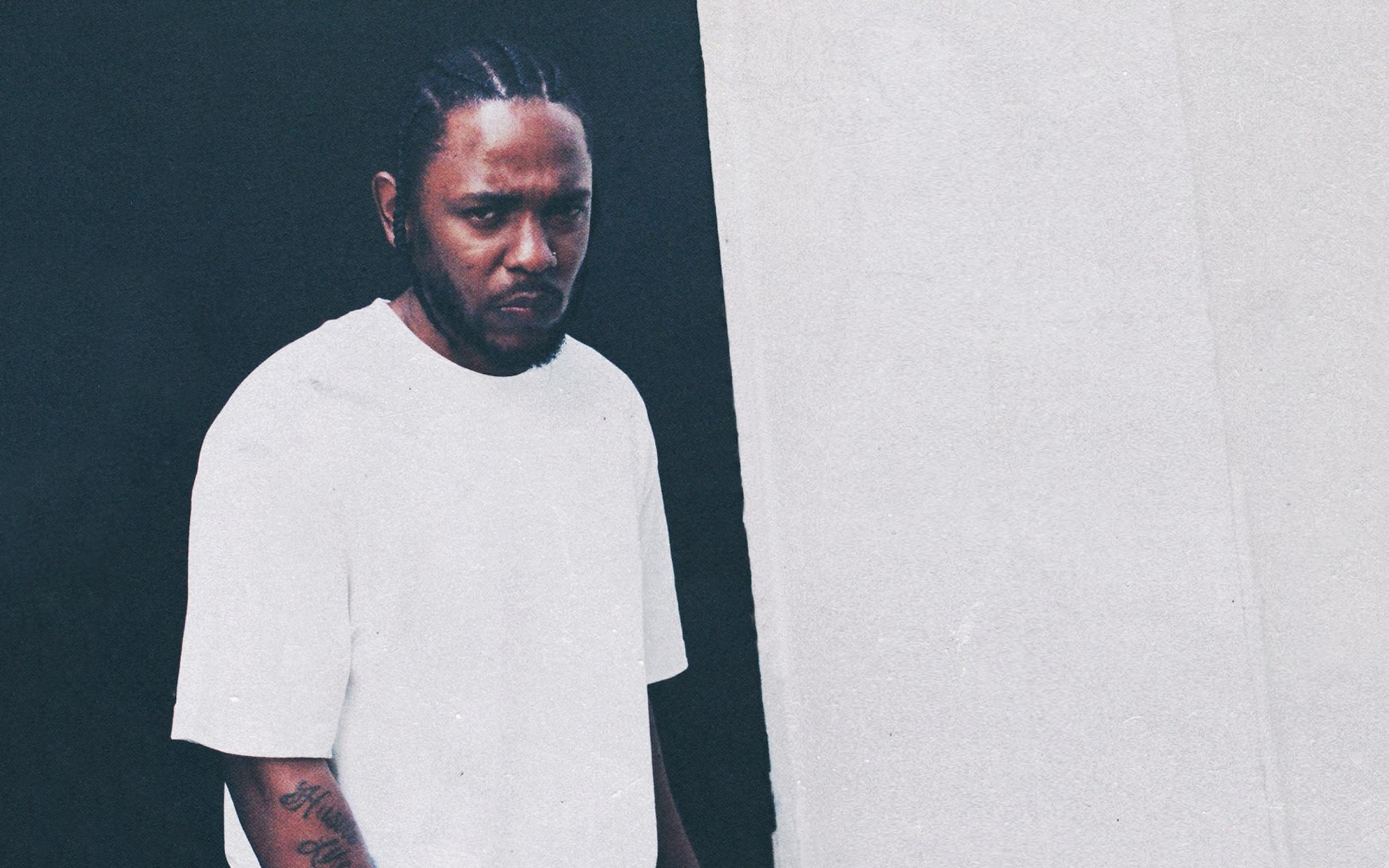 Written by Julie Do, Multimedia Reporter
This year's Pulitzer Prize in music marks one year since Kendrick Lamar's album DAMN was released, and there's a reason why people are still evoking the name from their lips in the same awe.
Like his previous albums, he's still advocating for social and political action, but with a new approach: Lamar has stripped himself of his bad boy persona and replaced it with something that you'll rarely- if ever- see most other rappers in the party age do: he's put his fear and vulnerability up on display for the whole world to see.
One of Lamar's greatest benedictions as an artist has been his ability to creatively connect with mainstream audience- inviting them to relive his own personal experiences with themes not often found at the top of billboard charts.
He was born in Compton, California and grew up living in welfare, witnessing gang violence in his neighbourhood and police corruption at five years old. His early exposure to racism in the South Central riots at four years old also instilled a maturity to his outlook on society. He soon turned to writing poetry and listening to Tupac Shakur, who rapped about the very struggles Lamar was going through.
He became an inspiration for Lamar all throughout his career- even admitting to The Rolling Stone that he was visited by Tupac's spirit in a dream once that told him to "keep doing what you doing, don't let my music die."
And so he didn't.
Tupac's continued legacy -and now Lamar's- has resulted in both DAMN and To Pimp a Butterfly, both of which deal with pressing and ongoing social issues and also leaves listeners in a state of uncertainty over what the future holds.
In the age of Trump, sexism, systematic racism and police brutality have never been more prevalent.
Though Lamar's also had his entertainment rapping about his material wealth and rise to fame, this album signalled his growth- his desire to stop hiding behind all of it and get back to what matters.
And thanks to Lamar, it's picking up again. We see new artists transitioning out of their party stance from earlier in their careers into real stories of struggle.  
Drake's Scary Hours, J. Cole's For Your Eyez Only and KOD as well as The Weeknd's My Dear Melancholy are just some hitting the top charts with some powerful messages for their fans.
And like Lamar, they're all adopting more somber themes that stand in stark contrast to the upbeat albums people are used to seeing- Drake's cleverly released during a U.S. government shutdown to emphasize political discontent.
Fans of Jay-Z are seeing a new maturity and growth in a rapper long established for his machismo and street reportage. 4:44 is yes, a self-scrutiny of his rise to success as a businessman and his failures as a family man but also subtly calls out the disadvantages still faced by the Black community even though he's succeeded. It's one several references he makes to social issues throughout 4:44.
It is this urgency in DAMN that has rippled throughout the rap industry and caused a chain-effect for other prominent rappers. Humanity and honesty are becoming norm, lacking the braggadocio that fans are used to seeing in their music.
And like Lamar, that unsettling feeling that fans are getting from their favourite 'party' rappers is leaving them with a sobering reality: these issues are real, they are scary, and it's high time we dealt with it.
We see this buildup of fear and despair in DAMN. Lamar has left nothing untouched: Everything from lyrics, to song titles and even the order that they appear in are all carefully crafted into his message.
He's aggressive and straight to the point, creating a sense of urgency that makes what he has to say all that more important. Specifically, the titles give off a seven sins-like feel to it are practically screaming at you like "HUMBLE", "DNA", "LOVE", "LUST", "FEAR", "PRIDE" and "GOD".
Another point in DAMN is that Lamar isn't just talking to himself like in Good Kid M.a.a.d City, "Okay, now open your mind up and listen to me/Kendrick/ I am your conscience/ if you do not hear me then you will be history, Kendrick" discussing his struggle with drug and alcohol abuse.
Now, he's taken it one step further and turned it towards his audience, through conversations with nameless characters. For instance, the woman in "BLOOD": "Hello ma'am, can I be of any assistance?/ It seems to me that you have lost something/ I would like to help you find it" which could be anybody.
His conversations go through issues such as valuing natural beauty in modern media's beauty standards or the power of material wealth versus spirituality. It's a gradual progression of implicit conversations to somebody eventually leading to "XXX", where he gets aggressive.
"Alright kids, we're gonna talk about gun control/ (Pray for me) Damn!"
By now, it's clear who he's turned his attention to- politicians, Donald Trump, big corporate bosses, North America.
And you.
The vague sense of curiosity that Lamar starts off with has now led to a full exposure of his rawest emotions: anger, sadness, betrayal, fear and insecurity. The result is chilling, and it's the stuff that Lamar mentions- the stuff you can't see and hold- that adds to the discomfort at this point in the album.
It's the kind of up front and no filter approach Lamar uses that hasn't been seen since the reign of Dead Prez, Tupac and Public Enemy. They dominated rap culture in the 1980s to 1990s for speaking out about the ongoing social conflict in North America.
And while he isn't the first to use his platform for social advocacies, he's definitely the one leading the movement now for the current generation, which he mentions in an interview with Zane Lowe.
"I want it to live for the next 20 years. So you have to listen to it over and over and over again to fully understand the direction and the message I put in there and the execution of it."
It's a fresh change from the stance that pop culture has taken in the last decade or so on songs about money, cars and sex. It's been fun, but it's time to face our problems.
And it's about damn time.